News
Double Demerits - Think Twice
Source: Transport for NSW Centre for Road Safety
Archived 11 Jun 2017
- Posted: 13 Apr 2017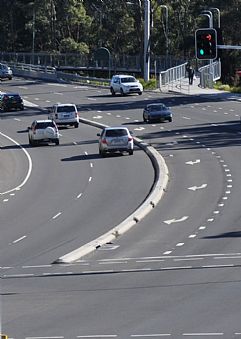 Transport for NSW in association with NSW Police have developed the 'Double Demerits - Think Twice' road safety campaign to encourage safer driving on our roads.
Double demerits will be in force over the Easter long weekend, as well as the weekend leading up to Anzac Day.
As both these holidays coincide with NSW School Holidays these periods are expected to be exceptionally busy.
The Think Twice campaign reminds drivers and riders that during double demerit periods the consequences for breaking the road rules will be even more severe.
The double demerit point scheme will apply to offences relating to:
Speeding
Illegal use of mobile phones
Seatbelts
Riding without a helmet
Double demerit points will be in force from:
13 April to 17 April 2017 (Easter weekend)
21 April to 25 April 2017 (Anzac weekend)
This article archived 11 Jun 2017
Recent News
What's New
Enrol in a course for Term 1!
Macquarie Community College Carlingford
Office Desks
Nepean Office Furniture and Supplies
Whatever reason you need bus/coach hire,
Good Az Gold Tours and Transfers
See also:
News Menu: