News
School Zones Back in Force after School Holidays
Archived 25 Mar 2017
- Posted: 29 Jan 2017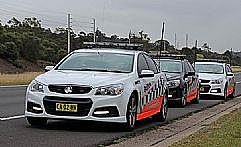 Motorists are reminded that the 40 km per hour school zones will be back in force from Monday, 30th January, as students return from school holidays.
"School zones are marked by prominent signs and dragon's teeth road markings, many have flashing lights, so it's easy to tell when you're entering a school zone," a Transport for NSW spokesperson said.
"Motorists need to ensure they stay below the legal speed limit and don't get caught speeding as they run the risk of losing their licence.
"It is important to remember children are unpredictable so motorists need to take care and slow down in school zones."
The speed limit around most schools is 40km per hour between 8am – 9.30am and 2.30pm – 4pm.
"Speeding and other driving offences committed in school zones attract heavier penalties, so there's even more reason to stay vigilant," the spokesperson said. "Penalties for motorists caught speeding in school zones start from a $173 fine and gaining two demerit points."
This article archived 25 Mar 2017
Recent News
What's New
Enrol in a course for Term 1!
Macquarie Community College Carlingford
Office Desks
Nepean Office Furniture and Supplies
Whatever reason you need bus/coach hire,
Good Az Gold Tours and Transfers
See also:
News Menu: