What's On
August 2019

Daily (Fri 09 Aug - Sat 31 Aug 2019)
Across NSW
For a true sports fan, nothing's harder than being away from the game you love. Ahead of Rugby World Cup 2019™, Mastercard is giving Sydney...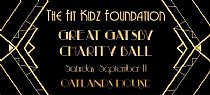 Sat 14 Sep 2019
Oatlands House 42 Bettington Rd, Oatlands
The Fit Kidz Foundation invites you to our Great Gatsby Charity Ball. Let's go back to the roaring 1920s! The night includes a 3-course dinner, drinks,...
Daily (Fri 20 Sep - Sun 22 Sep 2019)
Harvey Lowe Pavilion Castle Hill Show Ground
a large and beautiful collection of Australian native and exotic bonsai will be on show. Bonsai Market will sell trees,accessories and pots. Need help with your...
What's On Menu: