What's On
May 2017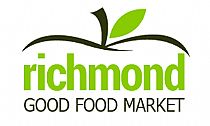 Every Week on Saturday until Sat 27 May 2017
Sat 27 May
Richmond Park, corner March and Windsor Streets, Richmond
Featuring local fresh produce and food. Please click Visit Website for further market details.
Every Week on Sunday until Sun 28 May 2017
Sun 28 May
Royal Institute for Deaf and Blind Children, North Rocks Road (opp...
Open every Sunday. Stallholders queue in North Rocks Shopping Centre exit ramp and enter market from 6.30am. Stall cost is $40/stall collected at your stall after...
What's On Menu: