What's On
October 2020

Daily (Thu 01 Oct - Sat 31 Oct 2020)
Outside or from the comfort of your own home, the choice...
The MS Gong Ride Virtual. RIDE SOLO. RIDE UNITED. RIDE FOR MS. RIDE FOR FREE! This year, no one will miss out on this sell-out event....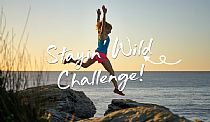 Daily (Thu 01 Oct - Sat 31 Oct 2020)
Anywhere
Because you are born to be wild! The Stayin' Wild Challenge is a four-week wellbeing program designed to help you feel fit, fabulous and connected in...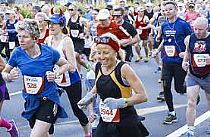 Sun 18 Oct 2020
Right on your doorstep!
Run City2Surf's virtual race- right on your doorstep! City2Surf's iconic race has gone Virtual! On October 18 you can run your own City2Surf race. Whether you...

Mon 26 Oct 2020
Your home, school or workplace
RSPCA is calling on animal lovers to bake a change in the fight against animal cruelty for this year's annual Cupcake Day on 26 October. Last...
What's On Menu: